[Disclosure: This post may contain some affiliate links. Meaning: If you would decide to make a purchase through those links, we would get a commission (at no costs to you)]
Being a first-time mother is like the most exciting job in the world. Mothers can be thrilled in a moment and cry next due to lack of sleep. For first-time mothers or expecting their first child, we would like to say "Congratulations" to you. Below are some of the essential baby products during those first few days of being a first-time parent.
Baby Products for First-Time Moms Checklist

Baby Products Checklist#1: Sleepers for babies
Most babies get cold easily and long-sleeved one-piece outfits* are appropriate for sleeping or going out. These are very convenient and most babies usually take a nap, sleep or simply spend the day in them. Choose one that can zip or snap down all the way to the leg, so you can easily change your baby's clothes and diapers.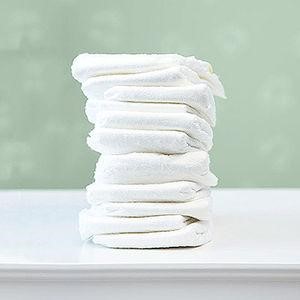 Baby Products Checklist#2: Plenty of Diapers and Wipes
If you are planning to use either a disposable or cloth diapers*, you will definitely need plenty of it. You can start with small packs of different kinds and sizes to test on your baby's skin or if it fits well. Be sure to stock up plenty of disposable wipes* or cloth wipes* because you will be using it for wiping your hands or changing diapers.

Baby Products Checklist#3: Baby Bottles
When choosing which kind of baby bottle to use, many parents prefer glass bottles* but if you would like to buy plastic bottles* be sure that it is labeled as a bisphenol A (BPA) free. There was a concern about BPA in plastic bottles before but plastic bottles made today no longer contain any BPA.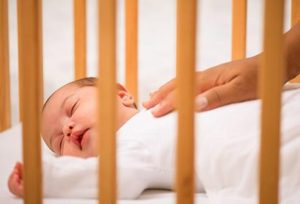 Baby Products Checklist#4: Crib and Mattress
Babies usually spend more than 16 hours a day in their crib*, so safety and comfort are the main concern. Purchasing a good crib and mattress is very important because it makes the baby comfortable and provides good support for the baby's back and head.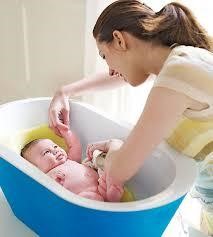 Baby Products Checklist#5: Bathing Products for sensitive skin
In helping bathing your baby, you will need a small plastic bathtub to be placed in a large sink or tub*. Your baby's skin is very sensitive and requires the absolute care. Use a little mild baby wash or soap* to clean your baby.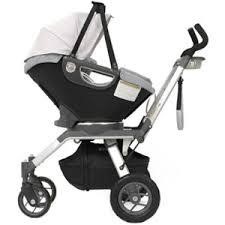 Baby Products Checklist#6: Easy-to-use Baby Stroller
An easy-to-use stroller* is a great baby gear for guiding your new baby's life. Many parents use these strollers all the time either for quick errands or going out and about. A stroller ride also helps a baby easily fall asleep. When buying try thinking about your specific needs. Picking the right kind of stroller can make your life easier.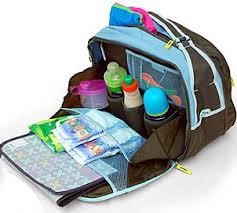 Baby Products Checklist#7: Diaper Bag
When going out of the house with your baby, you need to have a well-organized diaper bag* so you can prepare everything you need from onesies to baby bottles. A diaper bag that is accessible, functional, and durable can be a big difference for you and your baby.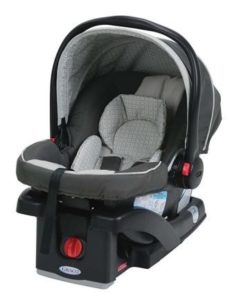 Baby Products Checklist#8: Safe Infant Car Seat
Since your baby's safety and comfort has always been your number one priority, you need to research when choosing the right car seat* for your baby. Choose an infant car seat that is a very lightweight, easy to transport and meets all US safety standards.
*affiliate link